MEET OUR EYE CARE TEAM
Our team of Eye Doctors and Staff are trained professionals - ready to help with your Eyecare and Eyewear needs.
Say hello now +
Up to 50% larger fields of vision with ZEISS Progressive Individual 2 lenses at TSO Grand Prairie, customized for you.
Better progressives +
GET AN EYE EXAM TODAY!
Texas State Optical provides total eye care for the whole family. We carry top of the line technology to ensure your healthy vision.
Learn more +
WELCOME TO TEXAS STATE OPTICAL GRAND PRAIRIE
The eye doctor at Texas State Optical believes in looking at the big picture when it comes to your eye health, so we take the time to get to know you, your eye care history and your vision needs. Doctor William Fan, O.D. knows that getting the right prescription involves balancing several factors, including clear eyesight, visual efficiency and your ability to process visual information seamlessly. Whether you need a routine eye examination, an eyeglasses fitting or treatment for eye disease (such as glaucoma or macular degeneration) or eye surgery (such as LASIK or cataract surgery), our optometrists will provide you with the best care, advice, options and follow up.
Getting the right prescription for your eyeglasses or contact lenses is an important part of good eye care. But seeing clearly is just one part of your overall eye health. It's important to have regular eye exams with an optometrist whether or not you wear eyeglasses or contacts, and even if your vision is sharp.
Aug 09, 2018
An online eye test may seem like a convenient way to check your vision or get an eyeglass prescription but...
SEE WHAT YOUR PATIENTS HAVE TO SAY.
Dr. Fan and his staff at Texas State Optical are kind and genuine people. I have been coming here for about 5 years, and my wait time is always short. I am in and out of the office in under an hour, sometimes as short as 30 minutes. Their choice of glasses are good and prices are reasonable. Dr. Fan is professional and polite. I would tell all of my friends and anyone looking for a new eye doctor to come here! Thanks TSO!
- Stephanie B.
My boyfriend and I as well as my family come here. And all the ladies at the front are nice! Especially Stephanie and Claudia. They have been really helpful my past visits with adjusting glasses and did you know, the frames come with warranty?! The Dr is very knowledgeable and got my eye site on point as well as good quality contacts. I definitely recommend.
- Juicy J.
I've been coming here for more then 5 years, my experience has always been great! The staff is super sweet, and Dr. Fan is awesome, he always make sure I understand what he explains to me. Also, I love the fact that the wait is not long at all. I love my eye doctor place! Thank you Dr. Fan and staff!!!
- Abigail N.
i've been going to this place since I was in middle school and now in college. They treat me really friendly and I get the information I need clearly and overall I would recommend anyone to go here.
- Lynn m.
So professional and helpful.
- Ms. B.
I'd give this office location more stars if I could. I've been seeing the same office and staff since 2000, 18 years now! 😮 Even though I've moved further away from their office I'll drive the extra 30min. The staff is very knowledgeable, friendly, and attends to all your needs and questions every step of the way. Even all the way to the end to let you know if those glasses you picked out look good for your face frame. Just amazing all around!! Thanks TSO and staff for attending to all my needs, even at the last minute! 🤗👍🏻
- Sabrina R.
Dr. Fan at TSO Grand Prairie, Tx has been my eye doctor for three years and at my last routine eye exam in March, Dr. Fan found a tumor in my right eye. Thanks to his finding, I was able to go on to an Opthamologist, Dr. Chan in Arlington and have the tumor surgically removed. The eye is healing now-and I am very grateful to both Dr. Fan and Dr. Chan for helping me take care of this before it became worse. Praise God.
- Sue B.
The Leading Optometrist in Grand Prairie, TX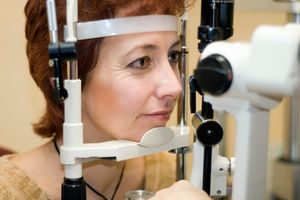 Eye Care For Your Whole Family in Grand Prairie and West Dallas
With an eye care office in Grand Prairie, TSO Grand Prairie serves Oak Cliff and Arlington, TX. Schedule an appointment with an optometrist to see how we can help you get the best prescription for your eyes.