Monday:

9:00 AM - 5:30 PM

Tuesday:

9:00 AM - 5:30 PM

Wednesday:

9:00 AM - 5:30 PM

Thursday:

9:00 AM - 5:30 PM

Friday:

9:00 AM - 5:30 PM

Saturday:

8:40 AM - 1:00 PM

Sunday:

Closed
TSO EYE EXAM NEAR ME
TSO Grand Prairie eye doctors provide total eye care. We carry top of the line technology to ensure your healthy vision.
Grand Prairie eye exams+
Up to 50% larger fields of vision with ZEISS Progressive Individual 2 lenses at TSO Grand Prairie, customized for you.
Better progressives +
Made to represent Texas. Contemporary fashion frames with the spirit and passion of Texas. Order online directly.
View the collection +
WELCOME TO TSO GRAND PRAIRIE EYE DOCTORS & EYE EXAMS
The Grand Prairie eye doctor at Texas State Optical believe in looking at the big picture when it comes to your eye health, so we take the time to get to know you, your eye care history and your vision needs. Doctor William Fan, O.D. knows that getting the right prescription involves balancing several factors, including clear eyesight, visual efficiency and your ability to process visual information seamlessly. Whether you need a routine eye examination, an eyeglasses fitting or treatment for eye disease (such as glaucoma or macular degeneration) or eye surgery (such as LASIK or cataract surgery), our optometrists will provide you with the best care, advice, options and follow up.
Getting the right prescription for your eyeglasses or contact lenses is an important part of good eye care. But seeing clearly is just one part of your overall eye health. It's important to have regular eye exams with an optometrist whether or not you wear eyeglasses or contacts, and even if your vision is sharp.
Nov 26, 2019
Once you and your doctor have decided on the type of contact lenses you'll need, it's time to choose the...
SEE WHAT YOUR PATIENTS HAVE TO SAY.
With the help of Mr Hankins (Associated with Assisted Living) and the location not to being far acknowledging walk-in procedures was out of there in no Time.Thanks Dr. Fan
- HUBERT J.
I was told my glasses would take 7 to 10 business days, surprisingly they arrived in 4 business days. Must I say I'm so in love with my glasses and I receive so many compliments. Since my daughter needs glasses i'll definitely return to TSO.
- brina's l.
Amazing customer service! The front office staff is knowledgeable, helpful, and very nice. They will go out of there way to help and assist with any question, concern, or need you might have. They are also bilingual which is a definite plus! I love this place!
- Norma M.
I've been coming here for 7+ years and I always leave with 20/20 vision! The contacts are comfortable, the frames are nice and the appts. are easy and fast. Out in 20 mins or so. Love it!
- Brianna L.
My husband and I have been patients do Dr. Fan for several years. We have always had a very good experience going to him. Dr. Fan and his staff are very friendly. My husband went in to see Dr. Fan back in Dec. 2018 and it was discovered that he had bleeding behind his left eye, Dr. Fan took immediate action and he was able to get my husband into a specialist the very same day to take corrective action. I highly recommend going to Dr. Fan.
- gpcruzin
Love the people there
- Mildred P.
Been going here for years! Love this place! They always get everything right with my contact and glasses!
- Olivia D.
Grand Prairie Optical Store Near Me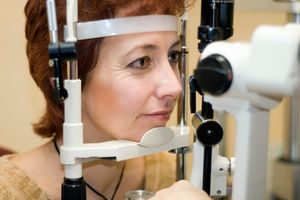 Eye Care For Your Whole Family in Grand Prairie and West Dallas
With an eye care office in Grand Prairie, TSO Grand Prairie serves Oak Cliff and Arlington, TX. Schedule an appointment with a Grand Prairie optometrist to see how we can help you get the best prescription for your eyes.